The phases of our processing
In this section we will explain what is behind the creation of our works.
What are the materials, the processes, the timing.
We are sure that in the end you will understand even better the value of craftsmanship that makes Caltagirone Ceramics truly unique.
100% HAND MADE ARTISAN PROCESSING
1) TURNING AND FORMING
The first phase of the processing of our ceramics consists in giving shape to the clay and this happens through two important processes: the Turning and the Modeling.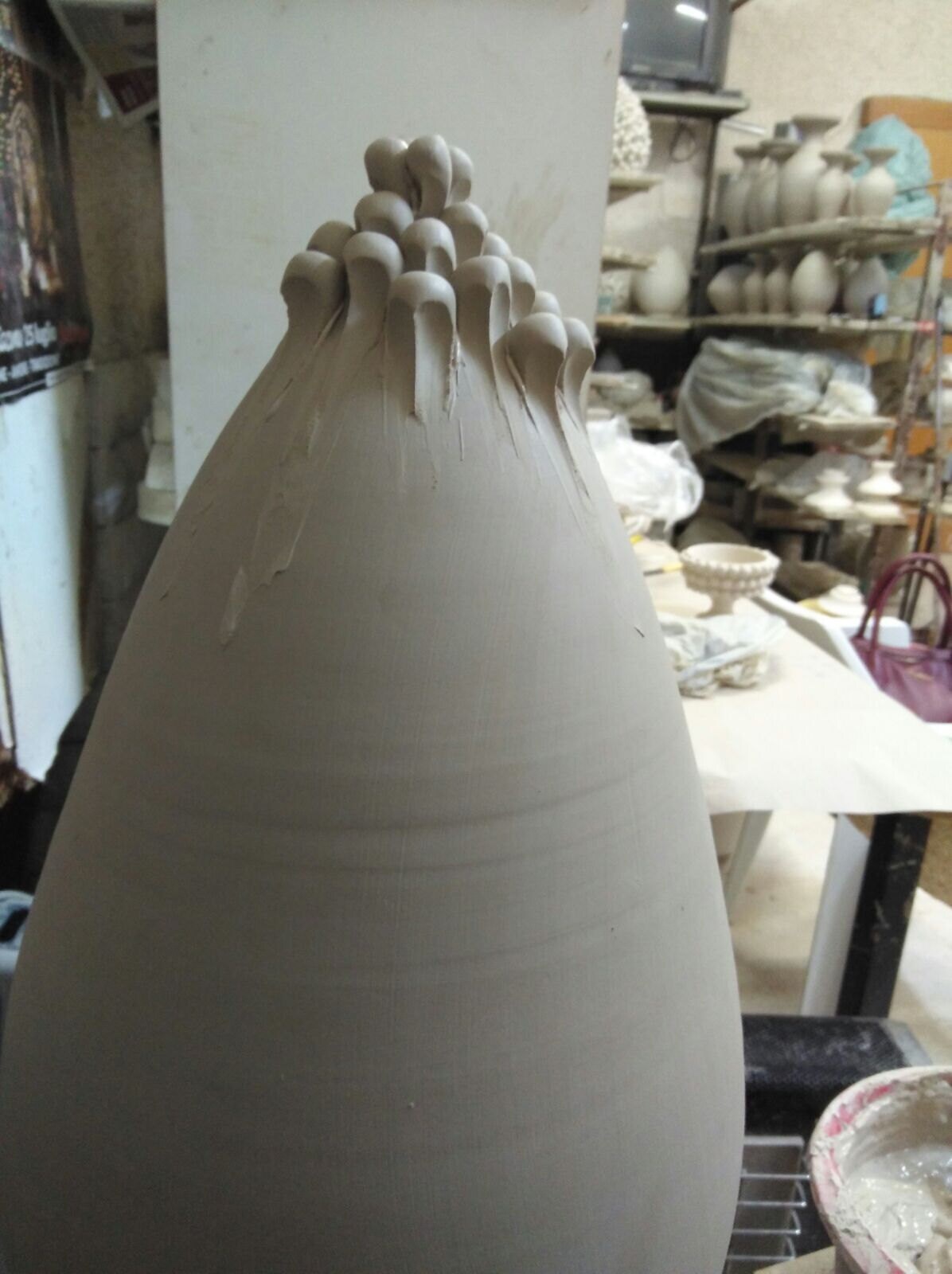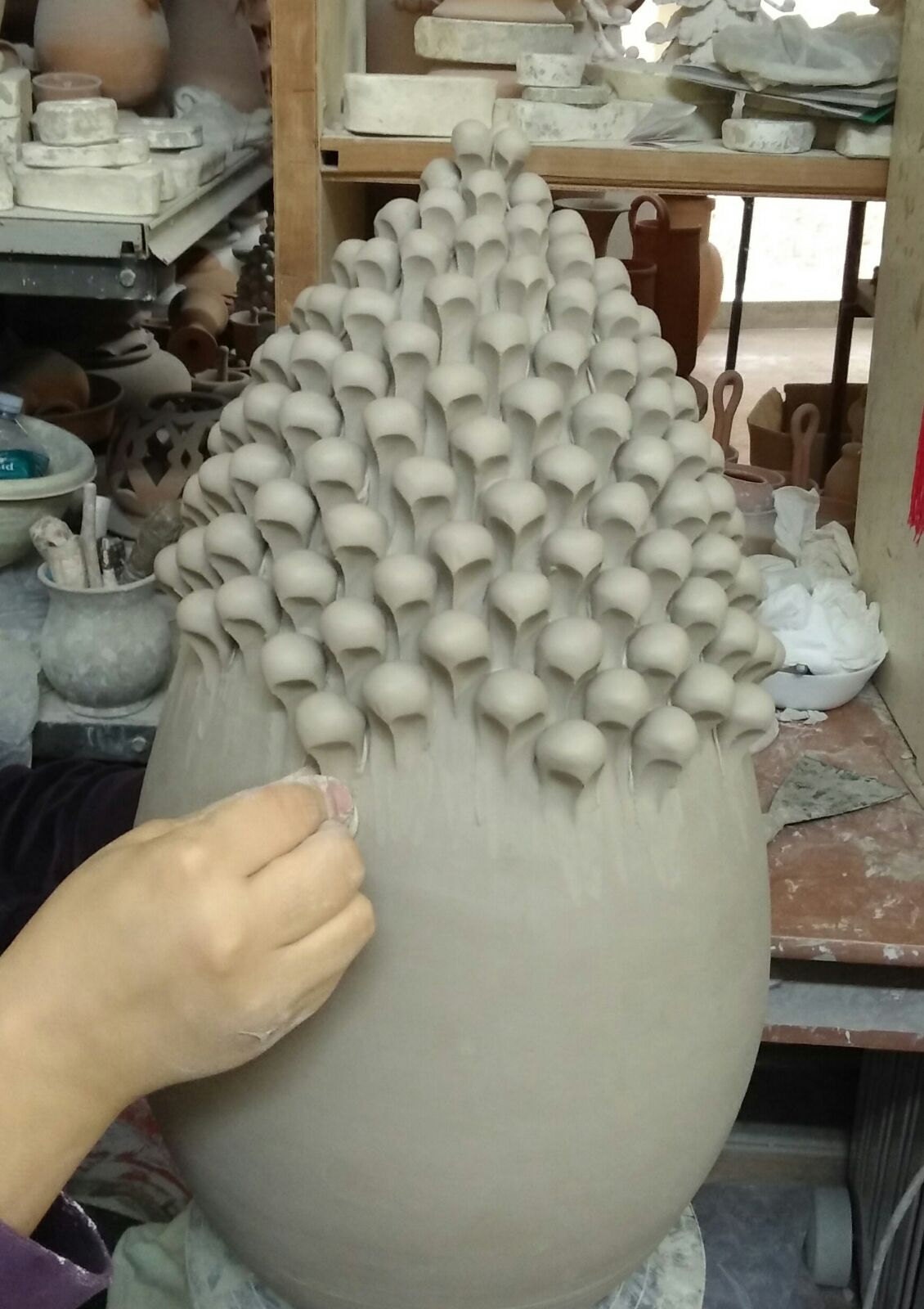 2) DRYING AND FIRST COOKING
The second step to be performed after modeling, and which precedes the first firing, is drying. Each piece, after taking shape, is left to expel all the water contained in the clay and only when it is completely dry will it pass to the first cooking in the oven for at least 12 hours.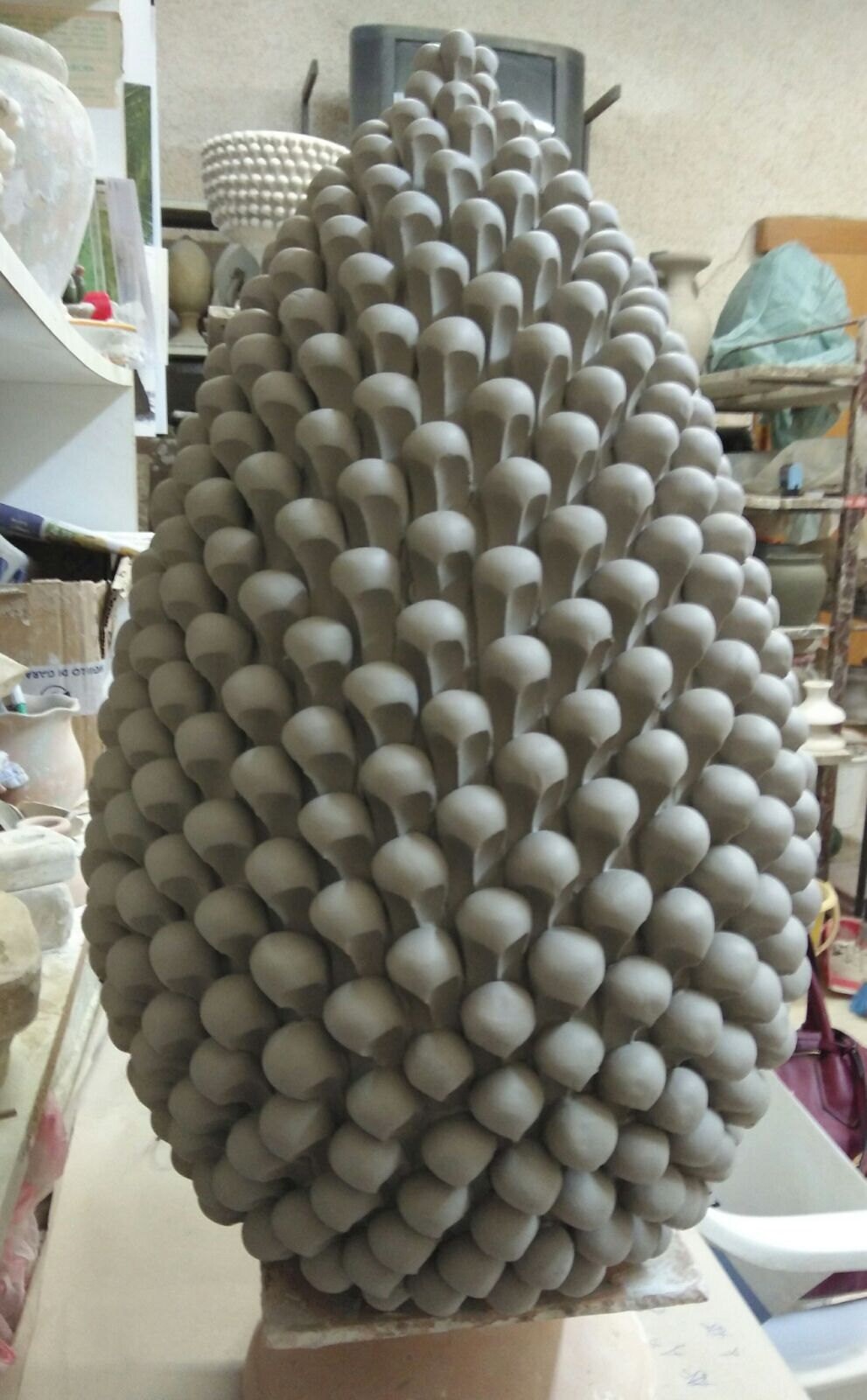 3) ENAMELING

After the first firing, all the pieces are glazed and retouched taking a white color. Once the glazing is finished, the pieces are ready to pass into the hands of the decorators, who will give color and style to the creation.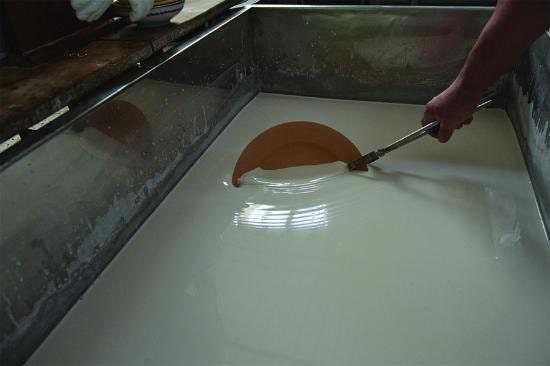 5) SECOND COOKING
The second firing is the final phase because everything that is fired at the set temperatures acquires luster and brightness, therefore the colors and decorations are finally enhanced. In some cases, a third firing will even be needed at different temperatures (for example in the case of applications of precious metals such as gold or platinum)
AND HERE IS THE FINAL RESULT OF ONE OF THE MANY WORKS WE REALIZE FOR YOU ...